As presented in Harrisonburg and Chatham.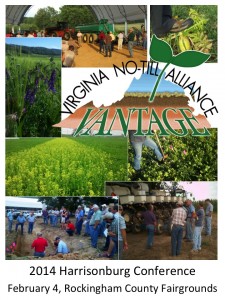 ---
Speakers
Anthony Beery
Beery Farms, Inc., Mount Crawford, VA
Mr. Beery works with his family on a 300 cow dairy, with 3 broiler-breeder houses and 400 acres of cropland. He grows corn, barley, and triticale silage and incorporates vetch and radishes into the barley and triticale. Limits on nutrient application affected Beery's struggle in his transition to no-till cropping, but within five years he began seeing soil improvements and improved nutrient cycling, and he sees a lot of benefit now. Beery also runs a Harvestore parts and service business.
Dave Brandt
Fairfield County, OH farmer
Mr. Brandt no-tills over 1,200 acres in Fairfield County, Ohio. Using diverse cover crop mixes, Dave has managed to trim both his fertilizer and pesticide bills, while maintaining yields through harsh summers, through his constant drive to raise soil organic matter. Dave will highlight the equipment that he uses to establish cover crops in standing cash crops and precisely seed specific mixes.
Richard Clemmer
Beck 'N Rich Farms LLC
Richard Clemmer of Fairfield, VA owns and operates a 200+ head cow/calf commercial operation, with approximately 85 acres of alfalfa orchard grass and 120 acres of mixed grass hay. Approximately 300 acres serve as pasture. He has been rotating summer annual crops and cover crops in the fall. Cover crops consist of barley, rye, wheat, crimson clover and turnips which are planted in the fall. Cover crops are planted no-till. Recently he has begun extensive strip grazing of the cover crops and stock piled grasses.
Dr. Hillary Mehl
Assistant Professor of Plant Pathology, Virginia Tech Tidewater AREC in Suffolk
Dr. Mehl was first introduced to commercial agriculture in California where she completed her graduate studies in Plant Pathology at UC Davis in 2007. She most recently held a position as an Assistant Research Scientist in the School of Plant Sciences at the University of Arizona. Her work at the University of Arizona focused on biological control of aflatoxin-producing fungi in crops including corn, cottonseed, and peanut; this work included numerous collaborations with growers and scientists in Arizona, Texas, and countries throughout Africa. Dr. Mehl is looking forward to working with growers and scientists in Virginia and the surrounding region to solve persistent and emerging plant disease problems impacting field crops. Her goal is to develop a program that identifies and implements novel, cost-effective, and environmentally sound strategies to prevent or control diseases in field crops and to deliver educational programs responsive to the needs of stakeholders in Virginia and beyond. She can be contacted at hlmehl@vt.edu, 757-657-6450 ext 423.
Wade Thomason
Extension Grains Specialist/Associate Professor, Virginia Tech/Virginia Cooperative Extension, Blacksburg, VA
Dr. Thomason is an Associate Professor and the Extension Grain Crops Specialist for the commonwealth of Virginia. In this role, he provides state-wide leadership for Extension and research programs in production and management of corn and small grains. He holds an M.S. in agronomy and Ph.D. in soil science from Oklahoma State University. Wade's Extension and research programs focus on profitable, grain-based cropping systems.
Matthew Yancey
Crop and Soil Environmental Sciences Extension Agent, Virginia Cooperative Extension
Mr. Yancey works in the central Shenandoah Valley, with agricultural producers in agronomic crop production, specifically in areas of nutrient management, cover crops, and maximizing crop yield and quality for livestock. He is also Executive Secretary of Virginia No-Till Alliance and sits on the Shenandoah Valley SWCD Board. Yancey has a Master's of Forestry and Bachelor of Science in Forest Products Marketing and Management, both from Virginia Polytechnic Institute and State University. He farms with his family, growing corn and soybeans and raising beef cattle near Elkton, VA.
---
Thanks to our 2014 exhibitors!
AGRABILITY VIRGINIA
Assisting farmers with disabilities
201 E. Main St.
Salem, VA 24153
540-777-7325
Kirk.ballin@eastersealsucp.com
AMERICAN FARMLAND TRUST
Protecting farmland by the acre and the inch
1150 Connecticut Ave., NW
Washington, DC 20036
202-378-1235
jbaird@farmland.org
AUGUSTA CO-OP FARM BUREAU
Crop protectant applications, crop scouting, fertility recommendations, no-till drill rental, field mapping, nutrient management
1205B Richmond Rd.
Staunton, VA 24401
540-885-1265
sbratton@augustacoop.com
augustacoop.com
BINKLEY AND HURST
New and used equipment sales and service
7517 Rushville Rd.
Dayton, VA 22821
(800) 735-3584
binkleyhurst.com
CONKLIN AGRO VANTAGE SYSTEM
Soil & tissue testing, seed treatments, N mgt, fertilizers, plant growth regulators, adjuvants, forage treatments
540 Mayland Rd.
Broadway, VA 22815
540-810-4560
linden.heatwole@conklinibo.com
DOEBLER'S PA HYBRIDS, INC
Ag seed and forage inoculant
202 Tiadaghton Ave.
Jersey Shore, PA 17740
570-533-1947
pbell@doeblers.com
doeblers.com
DuPONT PIONEER
Corn, soybean, wheat, alfalfa, and sorghum seed and services
53 Lehigh Rd.
Craigsville, VA 24430
540-290-1323
brian.jones@pioneer.com
pioneer.com
FARM CREDIT
Loans for farms and rural living
4646 S. Valley Pike
Harrisonburg, VA 22801
540-434-5385
rywhite@agfirst.com
farmcreditofvirginias.com
THE FRAZIER QUARRY
High calcium and high magnesium agricultural lime
3044 Buttermilk Creek Rd.
Harrisonburg, VA 22802
5967 Humes Run Rd.
Elkton, VA 22827
540-434-6192
kevin.stickley@frazierquarry.com
frazierquarry.com
HELENA
Crop chemicals, fertilizer, seed, seed treating, crop scouting, precision ag soil mapping and nutrient recommendations, yield mapping, record keeping, planter meter calibration
4431 Early Rd.
Harrisonburg, VA 22801
540/908-0541
clined@helenachemical.com
helenachemical.com
HOUFF'S FEED AND FERTILIZER
Custom pesticide/herbicide/fertilizer application, comprehensive crop management, seed sales and seed treatment
97 Railside Dr.
Weyers Cave, VA 24486
540-234-9246
dmcallister@idmtrucking.com
houffs.com
THE HUMUS COMPOST COMPANY, LLC
Micro-biological soil amendments, foliar plant nutrition, soil mineral amendments, spreading and spraying service, compost, tissue and soil testing
865 Pike Church Rd.
Harrisonburg, VA 22801
540-421-7169
humuscomposting.com
KINGS AGRISEEDS, INC
Agri seed
60 N. Ronks Rd., Ste. K
Ronks, PA 17572
717-687-6224
joshbaker@kingsagriseeds.com
kingsagriseeds.com
KOCH AGRONOMIC SERVICES
Manufacturers of AGROTAIN® nitrogen stabilizers
149 Quarry Dr.
Catawissa, PA 17820
570-356-2910
harold.brecht@kochind.com
P. BRADLEY & SONS
Vertical tillage equipment, sprayers
750 Massanutten St.
Harrisonburg, VA 22802
540-434-2352
Jeremy@pbradleyonline.com
pbradleyonline.com
ROCKINGHAM COOPERATIVE FARM BUREAU
Seed, fertilizer, crop protection chemicals; pesticide application; fertilizer and lime application; crop scouting and crop management consultation
Bridgewater, Harrisonburg, Elkton, Timberville, and Woodstock, VA
540/828-3672
rockinghamcoop.com
SHENANDOAH VALLEY SOIL AND WATER CONSERVATION DISTRICT
We work with the people who work the land
1934 Deyerle Avenue, Suite B
Harrisonburg, VA 22801
540-433-2853 ext. 120
svswcd.org
SYNGENTA
Manufacturer of crop protection products
22 Hokie Ln.
Edinburg, VA 22824
540-335-8070
syngenta.com
T.A. SEEDS
Corn, soybeans, alfalfa, sorghum, cover crops
39 Seeds Ln.
Jersey Shore, PA 17740
866-813-SEED
cprickett@taseeds.com
taseeds.com
VALLEY CONSERVATION COUNCIL
Protecting farmland, open space, natural areas and historic sites in the Shenandoah Valley, by assisting landowners in understanding and implementing voluntary options for protecting lands; and working with the public and localities to raise awareness of land use
17 Barristers Row
Staunton, VA 22801
540-886-3541
ben@valleyconservation.org
valleyconservation.org
VIRGINIA GRAIN PRODUCERS ASSOCIATION
The representative on issues pertaining to corn and small grains and as such, provide value to agriculture and all Virginia
2201 West Main Street
Richmond, VA 23220
804-726-6022
ben@virginiagrains.com
virginiagrains.com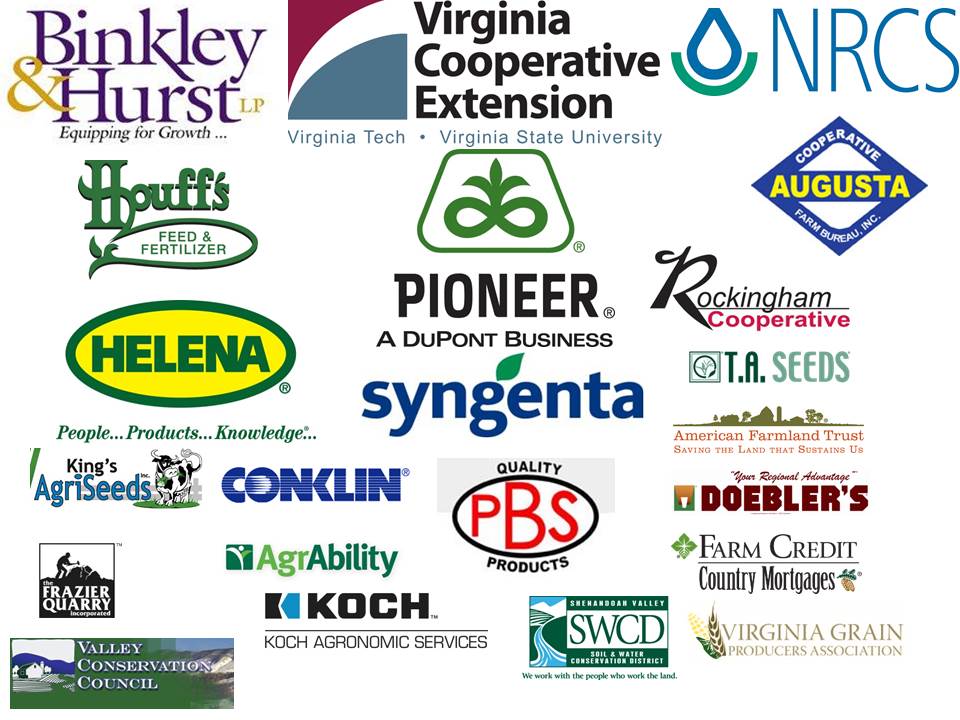 br /
a href="mailto:dmcallister@idmtrucking.com"