VANTAGE Mission
The Virginia No-Tillage Alliance exists to maximize farm productivity and profitability by promoting the successful implementation of continuous no-till systems through shared ideas, technology, conservation and education.
VANTAGE Shenandoah Valley Board of Directors
Currently, we have a board made up of farmers and agri-business representatives in the Shenandoah Valley region of Virginia.  Another group is actively engaged in the Rocky Mount area of Franklin County.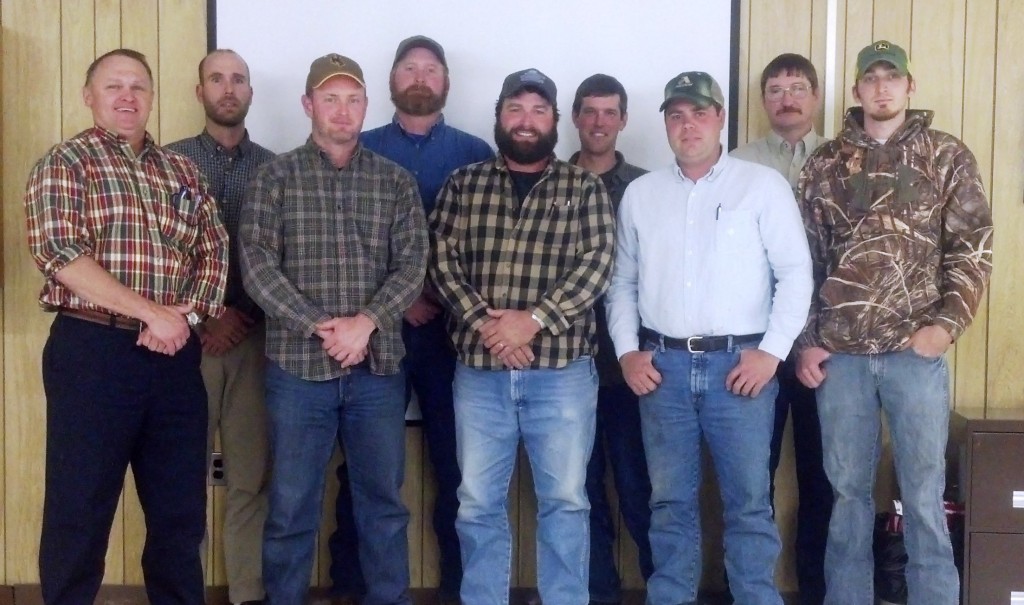 Left to right:
Bobby Clark, Virginia Cooperative Extension, Woodstock
Matt Yancey, Virginia Cooperative Extension, Harrisonburg
Charlie Garber, New Market
Brian Jones – Pioneer Hi-Bred International, Craigsville
Guy Gochenour, Woodstock
Anthony Beery, Mount Crawford
Wes Marshall, Weyers Cave
Mark Deavers,  Broadway
Nathan Smith, McGaheysville
Not pictured:
Tim Cline – Houff's Feed and Fertilizer, Weyers Cave
Mike Catron, Rockingham Cooperative, Elkton